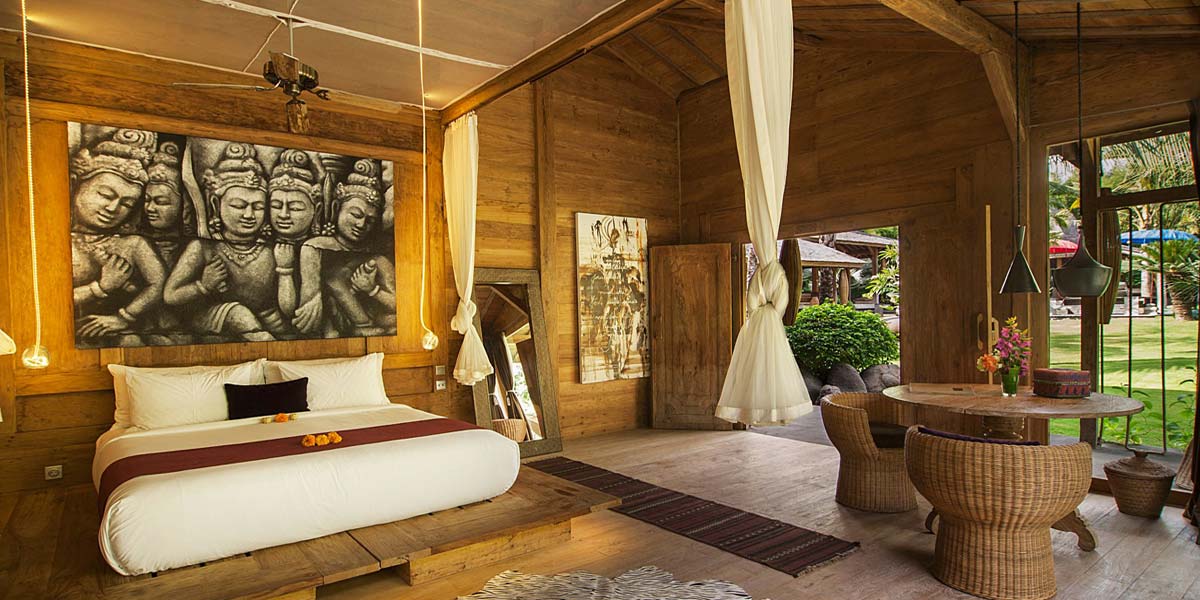 How to Create a Mini-Bali at Home
Posted On April 10, 2010
If you've been to Bali for a holiday you probably didn't want to come back home at the end of it. Many people fall in love with the friendly people, the culture, lifestyle and food and go back again and again to enjoy it. They even love the Balinese outdoor furniture  – available in Australia from Drovers Inside and Out, that is so different from what they are used to, yet allows them to truly relax during their holiday.
If you have felt like that at the end of your travels, why not create a mini-Bali at home? Here's how: –
Create an outdoor space for relaxing in and purchase Balinese style outdoor furniture from a store that imports it.
Purchase some Bali flags and statues to decorate the garden.
If you live in a tropical area you'll also be able to grow similar exotic plants and flowers.
If you live in an area too cool for tropical plants, buy a few fake ones; these days they look real enough.
Learn how to make the same kinds of drinks you enjoyed in Bali and serve them up in similar glasses.
When you go to Bali, take a short cooking course for your favourite meals, then you'll be able to serve them up to family and friends in your mini- Bali.
Purchase a sarong and other clothes that are like the local people wear in that country
Add accessories in the colours you most remember from your Bali travels. Pictures of tropical plants can be on cushion covers, rugs, coasters and even crockery if you shop carefully.
If your outdoor space is a gazebo, you could add pretty curtains for you mini-Bali party.
Remember how the outdoor spaces you loved in Bali were decorated and do your best to make your outdoor space the same, wherever it may be.
Don't fret if something isn't perfect; this is just about having some fun, so add in whatever else you may like.
Take some of those amazing photos, enlarge them and have them framed or placed onto canvas. Add them to your space for your party, but take them inside at the end as they can be spoiled by rain.
Invite your friends and/or family over – especially if you went to Bali with them. They'll really enjoy spending some time with you in your beautiful Bali look-alike place.
Don't just have one party. When you've gone to so much trouble to make a great space, let as many people as possible see and enjoy it. Make sure you have a meal out there with your family at least once a week and in between times, you can simply sit there, relax and let memories of Bali roll through your mind.